Top Hemorrhoid Specialist in Lake Success, NY
Continuous irritation and inflammation can result in the development of larger and more painful hemorrhoids. Get expert diagnosis and treatment by board-certified gastroenterologists at Digestive Disease Care (DDC). For more information, contact us today or schedule an appointment online. We are conveniently located at 1991 Marcus Ave Suite M200, Lake Success, NY 11042.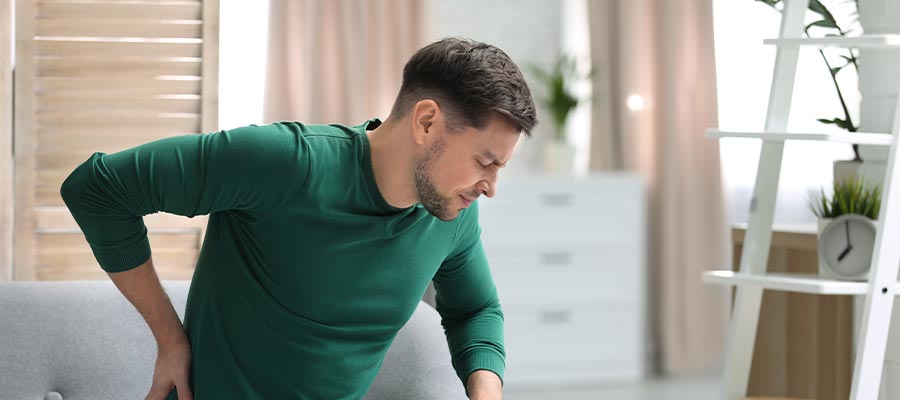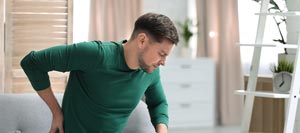 Table of Contents:
How can I prevent hemorrhoids?
How do I know if my hemorrhoid is serious?
What happens if hemorrhoids go untreated?
What is the best doctor to see for hemorrhoids?
How can I prevent hemorrhoids?

Preventing hemorrhoids involves adopting habits that promote colorectal health. Some helpful strategies to minimize your risk of developing hemorrhoids include:

• Incorporate fiber-rich foods into your diet – It's optimal to choose foods high in fiber like fruits, vegetables, and whole grains. This is because fiber softens stool and reduces strain during bowel movements.

• Stay hydrated – Drinking plenty of water will maintain bowel regularity and avoid constipation, which can contribute to hemorrhoids.

• Exercise – By engaging in regular physical activity, you can stimulate bowel movements and prevent stagnation in the lower rectum. However, it's important to avoid lifting too heavy, as it can increase intra-abdominal pressure and strain.

• Practice proper toilet habits – You should avoid straining during bowel movements. It's best to take your time on the toilet and not rush the process.

• Practice good hygiene – It's crucial to keep the anal area clean and dry. It's also recommended to consider using moist wipes instead of rough toilet paper.

• Don't delay bowel movements – When you feel the urge to have a bowel movement, try not to delay it. Ignoring the urge can lead to constipation and straining.

• Limit sitting – Prolonged sitting on the toilet or at a desk can increase pressure on the rectal area, so it's essential to take breaks, stand up, and move around.

• Maintain a healthy weight – Obesity increases the risk of hemorrhoids, so it's important to maintain a healthy weight through diet and exercise.
How do I know if my hemorrhoid is serious?

Identifying the severity of hemorrhoids involves paying attention to symptoms and their duration. While many cases are mild and can be managed easily, there are certain signs that can indicate more serious hemorrhoids or other underlying issues. These include:

• Persistent bleeding – If bleeding from the rectum continues or increases, it could be a sign of a more severe issue and should be evaluated by a specialist.

• Severe pain – While hemorrhoids can be uncomfortable, severe, unrelenting pain is often a sign of thrombosed hemorrhoids or other complications.

• Prolapse – If the hemorrhoid consistently protrudes outside the anal canal and cannot be pushed back in, it requires medical evaluation.

• Change in bowel habits – Significant changes in bowel habits, such as ongoing diarrhea or constipation, should be discussed with a doctor.

• Unexplained weight loss – Experiencing unexplained weight loss in conjunction with other symptoms could be a sign of a more serious underlying condition.
What happens if hemorrhoids go untreated?

Not addressing your hemorrhoids can lead to several complications and increased discomfort over time. For example, untreated hemorrhoids can cause persistent pain and bleeding during bowel movements, making everyday life uncomfortable. The continuous irritation and inflammation can also result in the development of larger and more painful hemorrhoids.

If the situation worsens, thrombosis, or the formation of blood clots inside the hemorrhoids, can occur. This intensifies the pain and may require surgical intervention to drain the clot. In severe cases, untreated hemorrhoids can cause prolapse, where they extend outside the anus and cannot be pushed back in. This leads to significant discomfort and often requires surgery to correct.

Moreover, untreated hemorrhoids can mask symptoms of more severe conditions such as colorectal cancer or inflammatory bowel disease (IBD). Delaying treatment for hemorrhoids can make these conditions much harder to diagnose at an early stage.
What is the best doctor to see for hemorrhoids?

For patients dealing with hemorrhoids, a gastroenterologist is the best specialist to visit. A gastroenterologist can provide a thorough evaluation, discuss dietary and lifestyle changes, and outline treatment options such as medications or minimally invasive procedures.

These experts can also rule out any underlying digestive issues contributing to hemorrhoid development. In cases where hemorrhoids require more advanced care or surgical intervention, gastroenterologists work with colorectal surgeons. These professionals are highly skilled in performing procedures like hemorrhoidectomy or rubber band ligation.

The dedicated professionals at Digestive Disease Care (DDC) provide top-notch care for gastrointestinal concerns including hemorrhoids. If you are experiencing frustrating symptoms, schedule an appointment with one of the skilled specialists at our clinic. We have convenient locations to serve you in Lake Success NY, Forest Hills NY, Jericho NY, Jamaica NY, Melville NY, New Hyde Park NY, Mineola NY, Babylon NY, East Setauket NY, Massapequa NY, and BEYOND.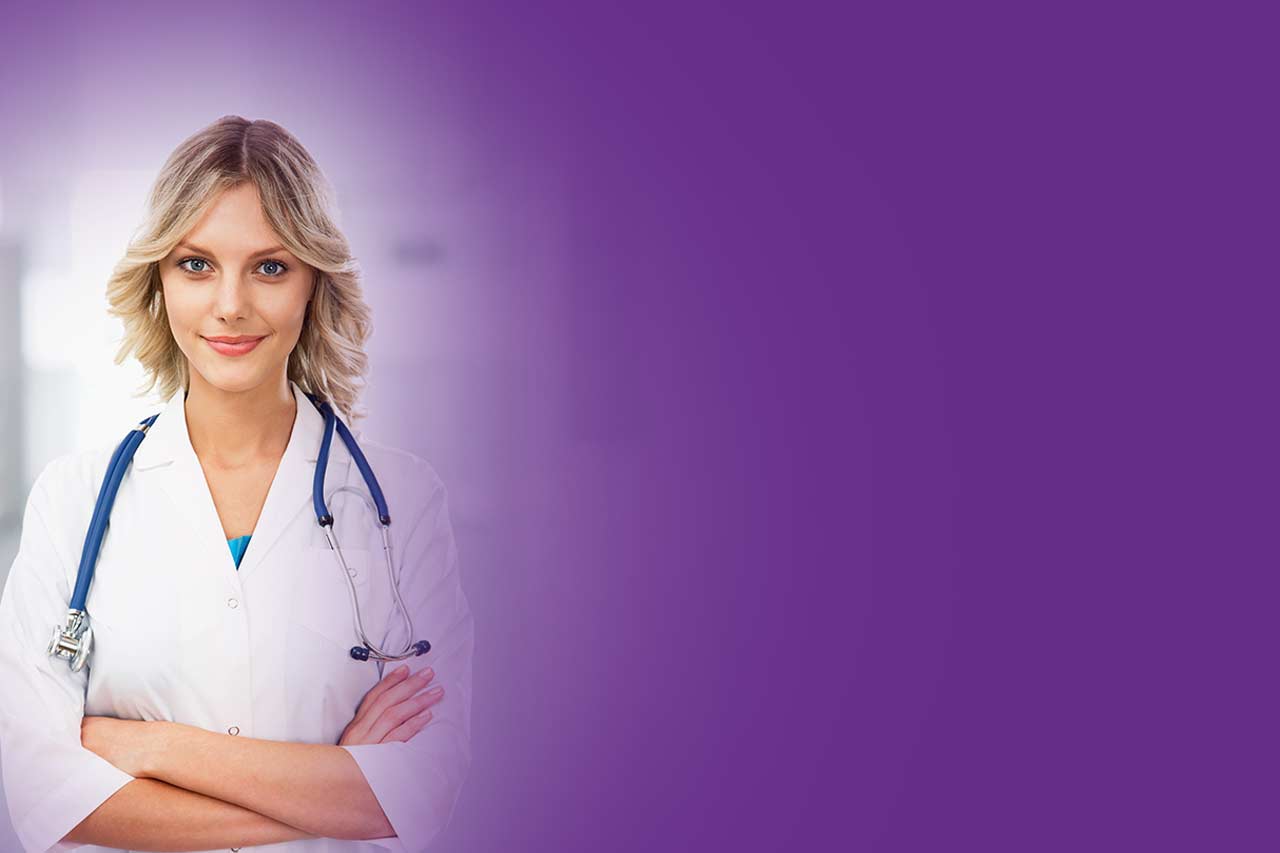 Additional Services You May Like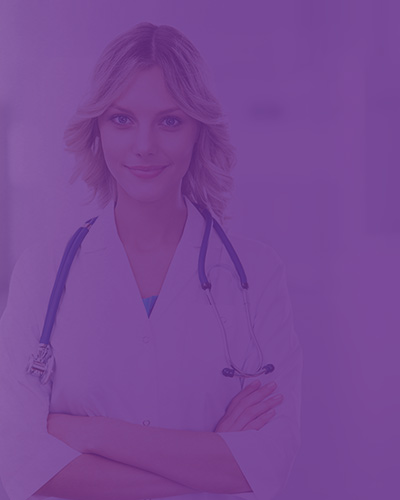 Additional Services You May Like